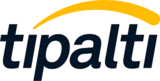 Account Executive
Tipalti
Vancouver, BC
16 days ago
Joining Tipalti means you're stepping onto a fintech rocketship in a collaborative environment. We're the financial execution experts powering high-growth companies and eliminating the pain in payables. Tipalti eliminates up to 80% of the supplier payment and regulatory compliance workload for finance departments. In short, our AI-driven technology does the work no one wants to do, and we do it better than anyone.
Responsibilities:
Exceed monthly, quarterly, and annual sales targets
Create and execute Field Sales Campaigns to create demand
Prospect, build pipeline and sell the Tipalti Platform to strategic clients.
Maintain a high velocity of sales activity with a focus on qualification and closing
Manage a full pipeline of 20+ opportunities at all times
Implement our Tipalti Sales Best Practices.
Build out an account penetration model that encourages multi-angle access into key accounts.
Develop an Account Plan for identified strategic accounts, then drive the execution of that plan to success.
Align overall value messaging targeted towards the chief economic buyer in target accounts.
Engage with C-level prospects to position Tipalti's strategic value proposition and quarterback the deal to closure.
Develop and deliver world class Executive Sales proposals to C-level prospects.
Orchestrate client and internal teams to collaboratively build Joint Vision Roadmaps outlining the value that Tipalti will deliver and the investments the client will need to make.
Requirements:
Consistent track record of achieving / exceeding sales quota
Excellent oral and written communication skills
Experience with selling SaaS solutions
Minimum 3+ years of direct sales experience in SaaS software and related technology industry
Experience calling into the CXO level and/or finance teams
Spend Management or Accounts Payable domain expertise is an advantage
Proven Track Record with New Account Development
Highly motivated professional with excellent interpersonal skills
High level of energy, drive, enthusiasm, initiative, commitment and professionalism
Self-starter with solid organizational and planning skills
Working knowledge of SFDC required
Discipline to maintain high call volumes
Bachelor's Degree required
Experience selling to United States market preferred
Companies like Classpass, Twitter, GoDaddy, and Zola entrust Tipalti to activate their business models and dramatically reduce AP friction. Founded in 2010 and headquartered in San Mateo, California, we're a well-funded startup growing at 100% year-over-year, supporting over 1000 customers.
Beyond transformative technology and industry-leading long-term value with customers, we offer a modern company culture that is customer-centric and built on trust and transparency. We're a "can do" environment where everyone acts to deliver customer value and to build a company that will last.
We offer comprehensive health benefits, a flexible workplace, catered lunches, career coaching, and an environment where you can grow, be an impact player, and thrive! As part of our dedication to the diversity of our workforce, Tipalti is committed to Equal Employment Opportunity without regard for race, ethnicity, gender, protected veteran status, disability, sexual orientation, gender identity, or religion.
We are building a world-class sales organization with some of the most aggressive commission plans in the industry. If you are looking to join a fast-paced, dynamic, proven company with a great solution to sell, join the Tipalti sales team and get ready to change the way payments are made!