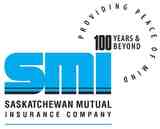 Business Intelligence Analyst
JOB FUNCTION:
SMI is seeking a permanent, full-time Business Intelligence Analyst to join our growing team! Reporting to the Manager, Analytics, the successful candidate will be required to consistently gather, validate, document and maintain enterprise information requirements and data systems capabilities, data gaps, data models and any other data architectural artifacts that are critical to promoting data and analytics within the enterprise. The incumbent will be the point person for developing operational and other dashboards for departments while also supporting knowledge transfer to department staff for self-service business intelligence.
As a Business Intelligence Analyst You Will Be Responsible For:
· Develops & documents, through in-depth evaluation and verification, a strong understanding of the current data processing and reporting capabilities of organization's business/data systems.
· Develops and manages the organization's data & insight requirements using best practices while working closely with stakeholders.
· Develops and maintains business intelligence framework artifacts (including data assets inventory & models) and processes.
· Supports the implementation and sustainability of the business intelligence framework.
· Works on all data & analytics related activities including data sourcing, cleansing, aggregation, integration and delivery to end users where applicable.
· Supports operational areas by acting as the intermediary between the end-users and third-party vendors, to assist in the development of business & system requirements, primarily related to reporting and data analysis needs.
· Develops relevant dashboards, visualizations & templates for key stakeholder groups, promoting insights everywhere.
· Supports business intelligence showcase sessions & training for the different departments.
· Acts as key resource on business intelligence related projects.
· Works with the IT team to implement agreed-upon business improvements and efficiencies.
· Additional related duties and projects as required.
What We Need From You:
· Successful completion of a degree or diploma in Computer Science, or a related discipline (Math, Statistics) OR a Business Analysis Certificate (CBAP or similar) accompanied with a company approved degree or diploma.
· Minimum of at least three (3) years related experience in the discipline area, specifically data & analytics.
· Demonstrable database query experience and familiarity with big data and related concepts.
· Solid understanding of different types of database platforms, data models, database operations, data integration and transformation.
· A strong background in statistical data analysis and/or a CIP designation would be a definite asset.
· Experience with professional business intelligence/information reporting, from documenting requirements to delivering solutions is a definite asset.
· Experience with a variety of analytics/visualization tools is considered an asset.
· Experience with accessing, compiling, transforming and analyzing large volume of data into actionable insights.
· Considerable level of interpretive skill and a high degree of analysis using logical, evaluative, or professional thinking to define problems, collect information, establish facts and form valid solutions.
· Strong written, verbal and presentation communication skills.
· Highly self-motivated, self-directed with the ability to multitask, prioritize commitments and manage time effectively.
· Critical thinking, strong attention to detail and work quality as well as excellent organizational skills are key needs for this role.
· Ability to filter and distill relevant information for the right audience. Concentration and accuracy are required in all aspects of the incumbent's work.
WHY SMI?
Come grow your career with a company committed to putting people first. When people join SMI, they are here to stay! At SMI, we take pride in caring for our employees as it is the collaborative efforts of our entire team which will allow us to continue to remain successful today and into the future….
This unionized position offers a competitive salary, a comprehensive benefits package, a fun and inclusive work environment, professional development opportunities and the potential for further advancement within the company.
HOW TO APPLY
SMI is doing amazing things and we want YOU to be part of our team and continued success! If this sounds like the opportunity for YOU, we want to hear from YOU!
Please submit an electronic copy of your cover letter and resume with Business Intelligence Analyst or BI Analyst in the subject line, by July 4, 2021 to:
Human Resources
Saskatchewan Mutual Insurance Company
279 3rd Avenue North
SASKATOON SK S7K 2H8
E-mail: itcareers@saskmutual.com
SMI thanks all interested candidates; however, only those selected for consideration will be contacted.