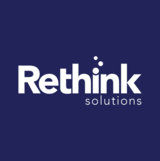 Lead Generation Specialist
Rethink Solutions is the leading developer of property tax and real estate expense management software. Established in 2001, our team of property tax management experts are dedicated to building software solutions that help owners, occupiers, and managers of real estate portfolios manage their multi-jurisdictional and global property tax processes. Our software is trusted by the world's best-known corporations and real estate companies. We pride ourselves on delivering intuitive, leading-edge software solutions that translate to measurable impact for our customers.
We are looking for a dynamic, motivated Lead Generation Specialist to join our team. The ideal candidate is a self-starter, an excellent communicator, and excited about owning top-of-funnel growth. The successful candidate will have a passion for experimenting and diving into data to iterate on our strategies and drive success. We are looking for someone that has a proven track record of increasing sales revenues and exceeding personal targets; ideally with a demonstrated interest in CRETech/PropTech.
This position offers significant opportunity for career growth.
Location: Toronto, Ontario (we do not relocate)
Role Description
The Lead Generation Specialist will be responsible for growing and managing our top-of-funnel. Using tools like Hubspot, LinkedIn, ZoomInfo, and others you will generate lead lists and develop customized strategies to target leads based on role, industry, and persona to grow our sales pipeline. You will work an omni-channel presence, including email, social, phone, and conferences.
You will be working in a highly collaborative environment with seasoned sales and marketing professionals. What's more, you'll have direct and regular access to the Executive team and have a tangible impact on our sales and marketing processes.


Main Responsibilities
1 - Lead Generation and Management
Identify strong potential leads using LinkedIn, ZoomInfo, Hubspot, and other tools, as well as your own creative solutions
Manage, nurture, and convert leads into sales opportunities using an omni-channel, outbound approach (e.g. LinkedIn, email, social, calls, etc)
Maintain well-organized, up-to-date and accurate sales information and activity reports in Hubspot CRM System
Assess and analyze the lead generation processes, providing regular reports to management and recommendations on how it can be improved
2 -Communication and Content Generation
Develop and run prospecting campaigns, running A/B tests across industry verticals, personas, roles, and more, using results to fine-tune content
Write engaging, effective email and LinkedIn messages, tailoring content based on the persona, vertical, and stage in the property tax lifecycle
Work with marketing to develop tailored landing pages and website content as needed
Conduct cold-calling, social media, and other activities as needed – whatever it takes to connect with your leads
3 - Product and Market Knowledge
Develop a strong knowledge of the itamlink software and Rethink services to facilitate the sales process
Understand our target market, buyer personas, and key pain points
Clearly communicate how itamlink helps meet the needs of prospective customers in various industry verticals
Skills & Requirements
Excellent written communication skills
Bachelor's degree, preferably in business, finance, technology, or a related field
2+ years' experience in software/tech, enterprise software/B2B SAAS preferred
Ability to conduct A/B tests and critically interpret results
Knowledge of or interest in commercial real estate, Proptech, and/or CREtech
Working knowledge of Hubspot and ZoomInfo a plus