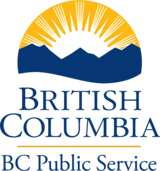 Lead, Senior IM IT Project Manager
Ministry of Finance
Victoria, B.C.
Lead, Senior IM IT Project Manager
$79,530.36 - $90,884.16 annually plus 9.9% Temporary Market Adjustment
The Information Management Branch delivers a full suite of information management and technology services including design, build and maintenance of business applications, infrastructure planning, business process mapping, change management support, project management as well as information technology security and privacy support.
The Lead, Senior IM/IT Project Manager directs multiple, strategic value IM/IT projects, manages human and financial resources, and leads the stakeholder consultations. This role also provides senior project management oversight and services to clients, stakeholders, and senior executives in the Ministry of Finance. This position ensures that business and technology needs align with government and ministry strategic plans and system standards.
The BC Public Service is committed to creating a diverse workplace to represent the population we serve and to better meet the needs of our citizens. Consider joining our team and being part of an innovative, inclusive, and rewarding workplace.
Qualifications for this role include:
· Bachelor's Degree or higher from an accredited institution in a related field such as Computer Science or Information Systems; OR
· Education from outside of Canada that has been evaluated as a Canadian equivalency (e.g., World Education Services) may be considered; OR
· An equivalent combination of education and experience may be considered.
· Project Management Professional Designation (or eligible to write examination within six months of commencing position) or Certified Scrum Master Certification.
· Minimum 4 years of experience leading large, complex IM/IT or business transformation projects that have multiple delivery components. Preference may be given to candidates with more years of experience.
· Experience providing recommendations and analysis to senior business representatives (on high visibility projects, including management of financial and human resources).
· Experience in directing the work of other project managers, professional employees, and/or consultants.
· Experience leading or managing IM/IT change initiatives for business programs or projects.
· Experience in business planning, project management, contract management and financial management.
For more information and to apply online by December 10, 2021, please go to:
https://bcpublicservice.hua.hrsmart.com/hr/ats/Posting/view/82277