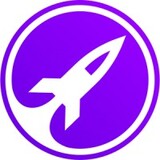 What You'll Do


The Product Owner develops and communicates the product's vision to be fulfilled by their agile team. The Product Owner is the team's key stakeholder who serves as proxy for the customer - both internal and external. The Product Owner represents the voice of stakeholders by maintaining and prioritizing a product backlog to ensure that development teams are working on stories that maximize business value and meet defined success criteria. The ideal candidate will be one with prior experience as a product owner, who is able to build strong relationships with our clients, can communicate clear and actionable requirements and demonstrates true passion for the role.
What we are looking for


Minimum 3 years experience in Scrum and Agile
Minimum 2 years Product Owner experience working in SAAS environment
Proven problem-solving and analytic skills
Thorough understanding of how to interpret business and technical needs and translate them into themes, epics and user stories
In-depth understanding of Agile process and principles
Outstanding communication, presentation, leadership, and relationship building skills
Strong attention to detail
Excellent organizational and time management skills
Who we are


We are a rapidly growing remote team of high-performing professionals who innovate & collaborate to build amazing software that will help control the chaos within the restoration industry.
How we interview


We review your resume, and if we determine there is a match to the role, we will organize a video interview
During the interview(s) we will look to learn about your product mindset and experience
The Rocket Plan team will assess the interview(s), salary expectations and will determine if you are a fit
We want to keep the process as quick and painless as possible for both sides. We enjoy mutual conversations and since this is a technical product role, please be prepared to do a deep dive into the technology products you have worked on.