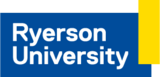 Programs Specialist, Sandbox (Start-up in Innovation Ecosystem)
At the intersection of mind and action, Ryerson is on a transformative path to become Canada's leading comprehensive innovation university. Integral to this path is the placement of equity, diversity and inclusion as fundamental to our institutional culture. Our current academic plan outlines each as core values and we work to embed them in all that we do.
Ryerson University welcomes those who have demonstrated a commitment to upholding the values of equity, diversity, and inclusion and will assist us to expand our capacity for diversity in the broadest sense. In addition, to correct the conditions of disadvantage in employment in Canada, we encourage applications from members of groups that have been historically disadvantaged and marginalized, including First Nations, Metis and Inuit peoples, Indigenous peoples of North America, racialized persons, persons with disabilities, and those who identify as women and/or 2SLGBTQ+. Please note that all qualified candidates are encouraged to apply; however, applications from Canadians and permanent residents will be given priority.
As an employer, we are working towards a people first culture and are proud to have been selected as one of Canada's Best Diversity Employers and a Greater Toronto's Top Employer for 2015, 2016, 2017 and 2018. To learn more about our work environment, colleagues, leaders, students and innovative educational environment, visit www.ryerson.ca, check out @RyersonU, @RyersonHR and @RyersonECI on Twitter, and visit our LinkedIn company page.


The Team
The DMZ helps companies grow their business. That means when founders want a high-impact and highly-customized tech incubator program, they come to the DMZ. Ranked as the top university-based tech incubator in the world, the DMZ provides a launchpad for founders to build and scale fast. Bigger and bolder than any other program of its kind, the DMZ has been creating the next gen of game-changing, global businesses since 2010. To date, the DMZ has helped more than 500 startups raise $1+ billion in capital and create 4,000+ jobs. With its headquarters in Toronto, Canada, the DMZ has a widely-recognized international presence with offices in Vietnam and India, and 70+ partnerships around the world. Learn more at www.ryerson.ca/dmz.
The Programs Specialist will act as a lead hand in the following:
Facilitating the development, implementation, management and evaluation of Sandbox Programs that are focused on students, youth, and early stage entrepreneurs to reach successful outcomes.
Designing, developing and delivering relevant resources and tools to facilitate successful startup programs at the DMZ.
Monitoring and assessing the progress of DMZ programs and framework in accordance with the program work plan.
Maintains internal and external relations to support programming that creates an impactful experience for early-stage entrepreneurs and students.
Qualifications
To help us learn more about you, please provide a cover letter and resume describing how you meet the following required qualifications:
Completion of a Bachelor's degree in Business, Media or a related discipline and a minimum of four (4) years of relevant experience in the startup ecosystem/entrepreneurial sector with the following requirements:
Developing, implementing, monitoring and evaluating innovative programming related to entrepreneurship
Relevant experience mentoring and advising startups and entrepreneurs
Excellent understanding of the startup ecosystem, culture and terminology to be successfully qualified for this position
An equivalent combination of education and experience may be considered.
Demonstrated effectiveness in conceptualizing, planning and implementing innovative programming
Demonstrated ability to work with and build relationships with multi-sectoral stakeholders
Problem solving, decision making, negotiation and consensus building skills
Excellent communication and public speaking skills to share the vision of the DMZ with and build the support of various stakeholders, and to facilitate participant assessment and liaise with key stakeholders to promote the program.
Excellent interpersonal skills to effectively deal with various stakeholders.
Strong flexibility and time management skills to allow efficient management of tight start-up and delivery schedule
Proven research skills to conduct environmental scans and needs assessments, identify trends and modify program directions as indicated
Ability to effectively write curricular materials, reports and proposals
Demonstrated effectiveness in community/organizational development and capacity building initiatives
Up-to-date knowledge of current economic development issues, and in-depth understanding of emerging markets and area of opportunity to be leveraged by emerging technologies
Ability to handle high pressure/high velocity environments
Computer skills, web skills
Creativity, imagination, innovation and teaching facilitation