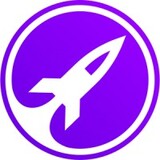 RocketPlan Sr. UX/UI Designer
RocketPlan
Canada, Remote
2 months ago
About You
You are a passionate, innovative, critical thinker and storyteller.
Multitasker who understands how to balance UX practices with beautiful UI implementation.
You are collaborative and capable of working with other designers, product managers, developers and other relevant stakeholders.
A natural leader and mentor that is keen on sharing knowledge and empowering your team.
Proactive and constantly looking for ways to improve products, processes and methods.
Agile, adaptable, a forever student, communicative and a design advocate.
Key Responsibilities
Conduct user research ( qualitative, quantitative, usability tests, competitive analysis, jobs to be done, personas, user segmentation)
Collaborate with a multidisciplinary teams to plan and build intuitive solutions according to UX and product development best practices (IA, user flows, user stories, use cases, KPIs, Success metrics)
Produce iteratively low-fi wireframes to hi-fi mockups and prototypes.
Present solutions to complex ideas in an easy to understand manner.
Facilitate design- dev handoff while streamlining communication.
Help standardize our design language and build our design system.
Contribute to design documentation, improving design processes and expanding our design knowledge base.
Define product success metrics goals and set strategy to achieving set goals.
Qualifications
5+ years of professional experience.
Proven track record of successful projects completion.
Data-driven and use quantitative as well as qualitative data sources to inform design decisions.
Excellent working knowledge of UX/UI principles and methods (design thinking, human-centric, design sprint, agile and lean methodologies).
Solid grasp of mobile first, iOS, Android and Web design principles.
Iterative, customer-centric exploration of problems and solutions.
Proficient in Figma and Adobe cloud.
Strong verbal and written communication skills .
Bonus
Understanding of development principles (frontend, backend)
Previous experience with SaaS and B2B products
Understanding of accessibility principles
What You will Get
Competitive salary 90K-150K
Equity opportunities
Extended medical and dental benefits
Work remotely from the comfort of your home
When Applying Please Include the Following
A portfolio of projects you have worked on
Resume
A cover letter letting us know why you want to join our team
We are proud to be an equal opportunity workplace committed to building a team culture that celebrates diversity and inclusion. RocketPlan provides equal employment opportunity to all employees and applicants without regard to race, religion, age, ancestry, gender, sex, sexual orientation, national origin, citizenship status, physical or mental disability, veteran status, marital status, or any other characteristic protected by applicable law.