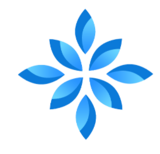 Sales Development Representative
Aya Care
Canada Remote
10 days ago
The Role
We are looking for a hard-working, self-motivated individual with a proven record in sales business development capacity in the health insurance market and deep understanding of the employer group benefits space.
It is an advantage to have a network of contacts within group benefits in Canada.
Key Responsibilities
Source and contact 30 - 40 leads per day minimum
Drive top-of-the-funnel lead generation for account executives
Build a robust pipeline of sales targets & qualified opportunities that lead to demo's booked and contracts signed
Update and manage all sales activities, opportunities, and account information in CRM
Consistently achieve monthly quota of qualified opportunities
Prepare presentation materials - being super diligent about content and aesthetics
Become a qualified subject matter expert in the field of spending accounts by self-learning and research
Extensive networking to build relationships within target accounts
Act as an ambassador and role model that is consistent with Aya Payments' values.
Requirements and personal qualities
3+ plus years of outbound sales experience
A track record of employer and broker sales experience. Group benefits sales experience is essential
A track record of meeting and exceeding quotas
Experience in partnering with TPAs, consulting houses, brokers and insurance carriers
Enthusiastic and self-motivated with a results-oriented focus. Positive energy and commitment to making yourself better
Exceptional communication and interpersonal skills: you can engage, influence and persuade advisors, TPAs, consulting houses and insurance carriers. Excellent written and verbal communication skills
Knowledge of B2B sales and CRM tools - you can create and manage pipelines using Hubspot
Location: Canada
The Company
At Aya Payments, we saw a $35bn market need for faster, more efficient, and secure fintech digital platforms to help employers and employees manage the complex world of health and wellness spending accounts.
Aya Payments' first product is Aya Care: a health and wellness spending account. By creating a delightful and frictionless experience, Aya Care aims to take the pain away from accessing health benefits for companies' employees. While saving employers $1,500 per employee per year relative to a traditional insurance product as well as an additional $130B as a collective through our free machine learning adjudication system.
For advisors and insurers, the Aya opportunity is to make 4 times the margin and for third party administrators (TPAs) we estimate saving 90% of their adjudication time by processing 95% more claims than the incumbent insurance industry can handle.
The company is backed by VC investors Anthemis, Luge Capital, BDC, MaRS IAF and others. Aya Payments is strongly positioned to scale initial sales of its market-defining product and is seeking a full-time Sales Executive to join the business.
Aya Payments is an equal opportunities employer and we are committed to utilizing the talent, experience, and cultural perspectives of every employee regardless of age, gender, sexual orientation, race, disability, marital status or religious belief. We seek to create a place that is fully inclusive to people with different needs and working styles. We want people to bring their whole self to work. The ideal candidate is an energetic self-starter with the ability to identify influencers and key decision makers within accounts. You will discover qualified opportunities by responding to inbound interests and targeted outbound prospects to build rapport and establish long-term relationships.