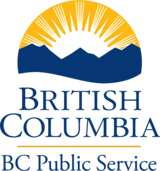 Senior Programmer Analyst
Ministry of Citizens' Services
Victoria, B.C.
Senior Programmer Analyst
$41.90/hr. + 4% Temporary Market Adjustment - $79,301.88 Annually
There are currently 2 temporary opportunities available, 1-year and 7-month temporary opportunities, both may be extended or become permanent.
Digital Publishing Services publishes to the web, all provincial legislation, BC Building Codes, Vancouver Building and Plumbing Codes and provides desktop and electronic publishing services to ministries, public sector organizations and government organizations outside of B.C.
The Senior Programmer Analyst assists in design, implementation, and maintenance of applications and services, both on premise and in the Azure cloud, that are offered by the Digital Publishing Group. The position is responsible for needs analysis, planning, deployment, operation, maintenance, and evolution of digital publishing applications and services that meet the business needs of the Queen's Printer and its customers.
The BC Public Service is committed to creating a diverse workplace to represent the population we serve and to better meet the needs of our citizens. Consider joining our team and being part of an innovative, inclusive, and rewarding workplace.
Qualifications for this role include:
· Degree in Computer Science or related discipline, and 4 years related experience, or an equivalent combination of education, training, and experience.
· Experience in business analysis, developing and implementing technical and business solutions.
· Experience coordinating resolution of technical and business problems while managing multiple tasks and priorities.
· Experience managing/participating in project teams in technical projects.
· Experience in preparing standards, guidelines, and best practices documentation.
· Experience in developing and applying information technology security policies and practices.
· Experience in structured and object orientated programming.
· Experience in application development.
· Experience in Java, Spring, SpringBoot
· Experience in XML, XSLT
· Experience with DevOps
· Experience with Microsoft Azure, Kubernetes, and Docker
For more information and to apply online by December 7, 2021, please go to:
https://bcpublicservice.hua.hrsmart.com/hr/ats/Posting/view/82368