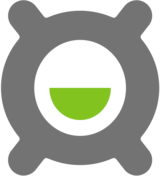 Senior Software Developer
Xello
Toronto or Remote in Canada
23 days ago
Xello is looking for a Senior Software Engineer
_
We are on the hunt for a Senior Software Engineer - someone with one foot in the technology world and one foot in the content world. As a content engineer at Xello, you'll use your engineering, data management and analytical skills to expertly create, maintain and improve our content creation, management and publishing processes. You'll also be responsible for automating processes and expanding and maintaining the capabilities of our CMS.
What you'll do…
Flex your C# and MVC skills to develop new features in our CMS and refactor existing ones.
Import, process, and upload multiple large datasets.
Use your knowledge of ETL (preferably SSIS) to connect to a variety of data sources.
Automate repetitive processes to decrease costs while continually increasing efficiencies and value creation in the content life cycle.
Create structured content models and taxonomies so that content can be authored, retrieved, reused and published in a consistent manner to multiple device types / localizations in accordance with our yearly editorial calendar.
Structure content for the appropriate granularity of reuse (component, fragment, variable) and type of reuse (identical or derivative).
QA content and data during user acceptance testing to ensure our data is bullet proof.
Create a technology roadmap to ensure our content management practices are optimized for the short, mid and long-term.
Communicate technical concepts and ideas to various stakeholders and team members.
Collaborate with our design and engineering teams on content-related components and element levels within our design system.
What we're looking for…
Experience in a similar role or recent graduate from a related program.
Strong SQL skills, with an emphasis on normalization/table design & data cleansing.
ETL experience (preferably SSIS).
Strong C# and MVC abilities.
Experience in data architecture, data strategy, and data interchange formats such as JSON and XML.
Experience with SOAP and REST is merited
Excellent written and verbal communication skills.
Ability to work under pressure and meet changing requirements in a fast-paced environment.
Be a well-organized, conscientious, and self-motivated person who is committed to providing accurate information.
We're Xello - Join us!
We are Xello (CASCAID in the UK), formerly Career Cruising, the leading developer of future readiness programs in North America and the UK and soon the world! Our mission is to help anyone, anywhere in the world to create a successful future through self-knowledge, exploration, and planning.
We believe that by bringing our best selves to our work and collaborating with one another, we can change the world. We are a very diverse group of individuals who work hard, laugh often and share in each other's lives. We are an inclusive, equal opportunity employer.
Embracing agile practices, an innovative mindset, and keeping our users at the heart of what we do, are just a few of the keys to our success.
For our North America based staff, we also offer:
four weeks vacation
employer-paid health and dental benefits
monthly social activities
opportunity to work with leading edge technologies
flexible work arrangements
a commitment to continuous learning and growth opportunities - we invest heavily in our people through internal/external training and mentoring.
Like what you hear? Apply Now!