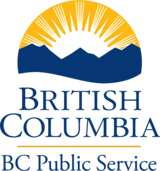 Site Reliability Specialist
Ministry of Citizens' Services
There is currently one position available. This position can be performed from any location within the province of British Columbia. The successful applicant may remain at their current home location in BC and enter into a telework agreement OR work from a ministry location where office space is available.
Site Reliability Specialist
$72,724.97 - $83,014.85 annually plus 9.9% Temporary Market Adjustment
The BCDevExchange exists at the leading edge of delivery-driven government in British Columbia. We are here to improve people's lives, address the province's priorities and improve the public's experience of government. We do this by providing a platform of services to support the design and build of the digital public services that the people of the province expect.
As the Site Reliability Specialist, you are a highly skilled technologist who loves to combine software and systems engineering to build and run at scale, distributed and fault-tolerant software products. You ensure that services we built have reliability, uptime appropriate to create happy clients while supporting DevOps to deliver a fast rate of improvement. You keep an ever-watchful eye on the system's capacity and performance. You'll support the complex challenges while using your expertise in coding, algorithms, complexity analysis and large-scale system design.
Qualifications for this role include:
· Bachelor's degree in Computer Science *plus related experience; OR
· An equivalent combination of education and experience may be considered.
· *Related experience should include, but not limited to the following below. Preference may be given to candidates with two or more years of experience in all or some of:
o API development and integration and continuous development environments.
o Pipeline management with tools like Jenkins and similar continuous integration technologies.
o Version control technologies such as subversion and Git and development in an open source environment.
o Implementing "Infrastructure as Code" using tools like Terraform and Ansible for leveraging GitOps approaches for automating infrastructure.
· Minimum two years' experience with continuous integration, continuous delivery and continuous deployment principles.
· Minimum two years' experience analyzing and troubleshooting systems, monitoring availability and/or practicing complete view of system health, maintenance, and reliability.
· Experience with providing guidance and implementing infrastructure solution to reduce the workload by automation.
For more information, and to apply online by November 29, 2021, please go to: https://bcpublicservice.hua.hrsmart.com/hr/ats/Posting/view/81803